Cruising under sail is one of the most pleasant, relaxing, and peaceful activities that Capt. Rob knows. Yet, with a sail full of wind and water rushing past the hull, it can also be as exciting as you like!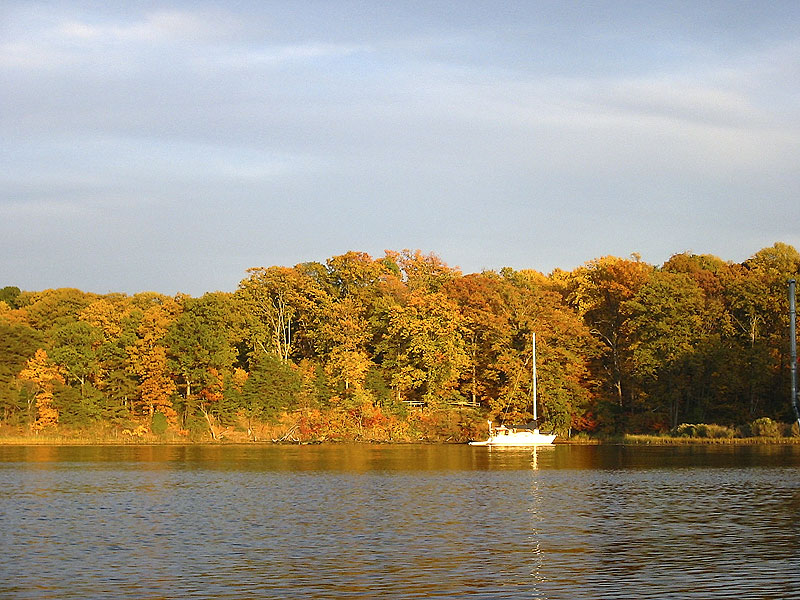 Capt. Rob frequently cruises on the Chesapeake Bay aboard his sloop, Bay Poet. She is a beautiful, well-appointed vessel. Up to four people can sail Bay Poet with Captain Rob and a cook or mate. If you need a different yacht to accomodate a larger party or to visit a different cruising area, Rob is happy to work with you to find a charter yacht that meets your needs. Sail the Chesapeake Bay and see the beauty that draws Rob back again and again. Listen to him tell you the history and anecdotes that make the Chesapeake such a unique sailing ground. Later, at anchor, sing with him as he dispenses poems, songs, and music picked just for the moment.
Capt. Rob also sails in other venues not on the Chesapeake Bay, including
charters internationally
. He has sailed in many parts of the world including Northern Europe, the Caribbean and the Mediterranean. He prepares methodically and completely for each and every trip...researching destinations, understanding the culture, explaining the gastronomy as well as the navigational issues. Join him for an adventure of a lifetime.
Capt. Rob will treat your vacation like his own!
The cost of your adventure cruise will depend on the size of the vessel you wish to charter, the adventure you wish to create, and the size of your party (maximum determined by the layout of the yacht selected and the number of hired crew). If your party needs more than one boat, we can handle that too! Contact us to discuss your ideas. We will plan your experience as if it were our own!
We didnít invent adventure but we can put some into your plans!
Send me an email now to find out what we can do for you. You may also call Chesapeake Flotillas at 908.672.3609.